Candace put together a list of things that are helping to get her through Covid-Time.
Kyle is passionate about healthy food. Here are a few of her favorites:
Energy Bites (from Tracy Siegel)
1 cup old fashioned oats (I use gluten free)
2/3 cup unsweetened coconut
½ cup cashew or almond butter
1 Tbsp MCT oil
½ cup ground flax seed**
½ cup dark chocolate chips
1 Tbs chia seeds
1 tsp vanilla extract
2 – 3 Tbsp of maple syrup
2 scoops Vital Proteins Collagen powde
**I use 1/2 cup Nutiva Superseed Blend with Flax, Chia and Hemp
Mix everything together and chill for about an hour, then roll into balls and enjoy! The dough is a little sticky so just wet your hands and they will form easily.
Chocolate Nut Butter Fat Bombs (from Tracy Siegel)
½ cup organic virgin coconut oil
½ cup organic almond butter or cashew butter
1 Tbsp. Kerrygold butter or MCT oil
2 Tablespoons unsweetened organic cocoa powder
1 to 2 Tablespoons organic maple syrup
Splash of vanilla extract (optional)
1-2 almonds or macadamia nuts per each mold
Dark Chocolate chips or cacoa nibs
In a large skillet over low heat melt coconut oil, butter and nut butter. Stir in cocoa powder. Stir in maple syrup. Remove from heat and add vanilla extract. Put one or two nuts of your choice into individual silicon candy molds. Pour mixture into molds. Freeze or refrigerate until set. Remove from molds and store in the fridge in an air tight container. Eat one fat bomb to curb the appetite or satisfy your sweet tooth.
People Stayed Home
by Kitty O Meara
And the people stayed HOME.
And read books, and listened, and rested,
and exercised, and made art, and played games,
and learned new ways of being, and were still.
And listened more deeply.
Some meditated, some prayed, some
danced, some met their shadows.
And the people began to think differently.
And the people healed. And in the absence of
people living in ignorant, dangerous, mindless
and heartless ways, the earth began to heal.
And when the danger passed, and the people
joined together again, they grieved their losses,
and made new choices, and dreamed new
images, and created new ways to live and heal
the earth as fully, as they had been HEALED.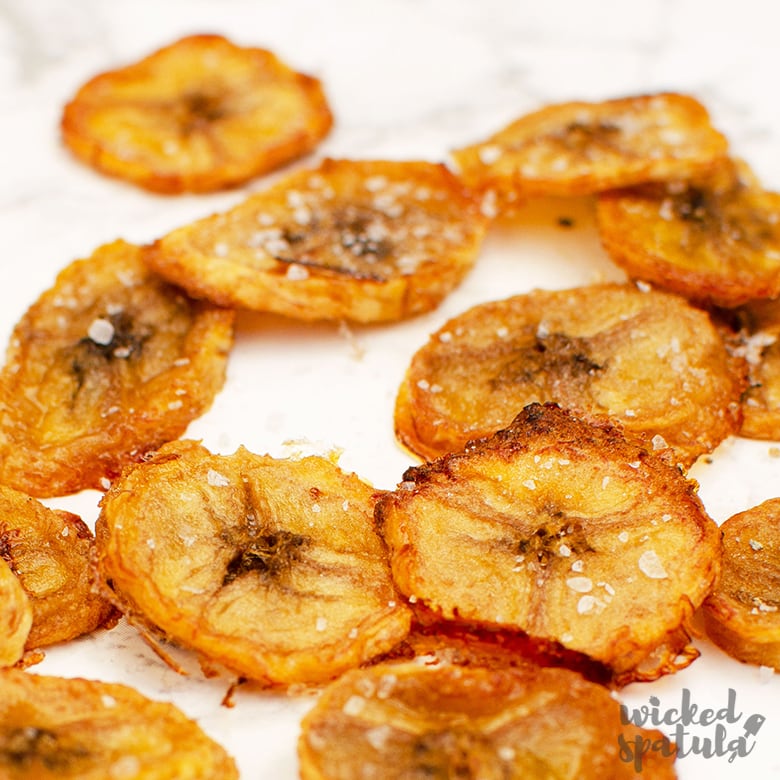 Easy Whole30 Baked Plantain Chips
When Kyle is trying to limit her consumption of grains, these plantain chips are amazing substitutes for crackers. She serves them alone or with hummus or a favorite dip. Yum!
Chocolate Fat Bombs (a sugar craving solution!)
(Kyle's note: These really are 'the bomb". The recipe comes from our very own Tracy Siegel, functional nutritionist.)
1 cup nut butter (Kyle uses almond butter)
1 cup coconut oil
1/2 to 1 cup fair trade organic cacao (Kyle found hers at Costco)
1/2 cup unsweetened shredded coconut
2-3 raw pitted dates or date paste (Kyle found hers in the refrigerator section at Trader Joe's)
In a pan add the coconut, nut butter and dates and heat until melted then mix in the chocolate. Transfer to a Vitamix or high speed blender and add the shredded coconut. Pulse until it's smooth. Place in little cupcake fillers or mold of choice and freeze. Options to add: cacao nibs, macadamia nuts, pecan pieces etc. Kyle's note: I made mine in cute molds from a local kitchen supply store and they were a big hit. I used mint extract in half the recipe and almond extract in the other half, for a nice assortment of sugar-free, healthy treats.