Kyle Bell McAvoy, N.P., Hormone and Health Balance Specialist
Are you struggling with any of these symptoms?:
Emotional ups and downs, stubborn weight gain (especially around the middle), sleepless nights, hot flashes, night sweats, foggy thinking, memory changes, anxiety, low libido, vaginal dryness, acne, PMS, irregular/heavy/painful periods, sugar cravings, difficulty concentrating, palpitations, depression, decreased stamina?
Hormonal imbalances can cause all of these symptoms.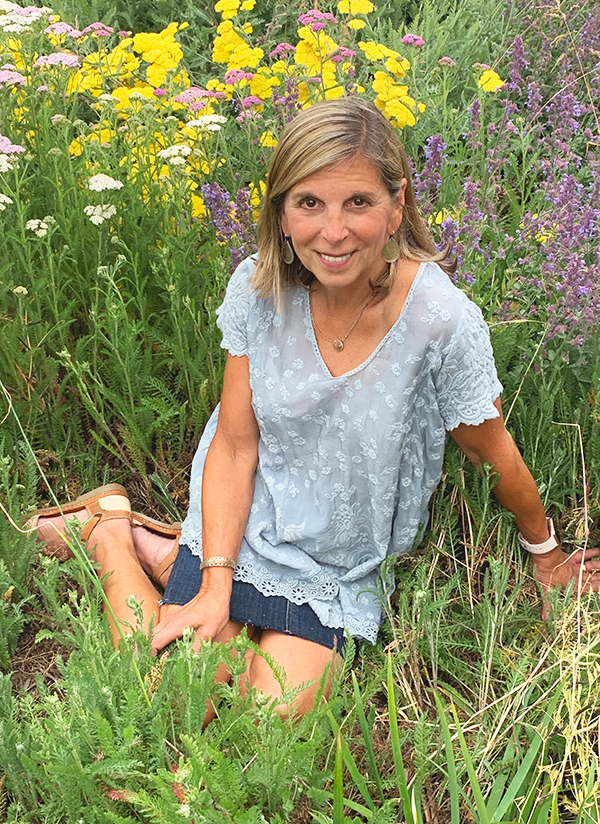 Allow me to introduce myself:
I have over 30 years of experience in the field of women's health and hormone issues as a nurse practitioner, and I can help you find balance again. I am the co-author of the blog, Menopausibilties and co-host of the popular podcast, Women Talking Frankly.
I am passionate about helping women of all ages achieve hormone balance and health-related goals. I believe that getting the right answers to your issues requires comprehensive testing. My consultations will provide you with the knowledge and tools you will need to feel like yourself again. See below for my list of services.
Get on the road to balanced living today. I am excited to work with you!
Appointments
At this time, all consultations will be via Zoom or Skype
I use PatientFusion, a secure HIPAA-compliant site, to book appointments and document your health history. Once you book your appointment below, I'll contact you within 48 hours to confirm your appointment and give you a link to a Health History questionnaire.
Services
FOR NEW CLIENTS:
I require that all new clients schedule an initial consultation with me. Once you make your appointment (and I have confirmed it), send me any medical records you want me to review through the PatientFusion site prior to our first virtual meeting. You will also need to fill out the online health history questionnaire. (I'll send you a link to the questionnaire via email.)
To maximize what we cover during our initial consultation, I encourage you to prepare a list of your questions and concerns. If you have questions about my services prior to our initial visit, you may send me a message through Practice Fusion once your appointment has been approved.
During your consultation, you and I will discuss next steps and whether saliva testing is right for you.
New Client Consultation $150
Plan on 45-60 minutes for this first meeting
ZRT Kit (without consultation) $240
includes comprehensive saliva testing of hormones, including cortisol testing throughout the day
FOR FORMER PEARL WOMEN'S CENTER CLIENTS:
Once your chosen appointment has been approved, I will send a link to PatientFusion. Please complete the new client forms and call the Pearl Women's Center to have them send me your information.
I do recommend that you complete a salivary hormone profile test prior to our virtual visit. If you have questions about my services prior to our initial visit, you may send me a message through Practice Fusion once your appointment has been approved.
ZRT Kit plus One Established Client Consultation $350
Plan on 40-45 minutes for this meeting
ZRT Kit plus Two Established Client Consultations $460
These virtual meetings will usually be 6-8 weeks apart
Additional Consultation $125
45 minutes
Fees and Insurance
My consulting practice is set up as a "fee for service practice". All fees are paid in full at the time of your appointment. I accept all major credit cards and Venmo.
I will provide you with a receipt and the CPT billing codes that are associated with your visit. You may use this to send to your insurance (I am considered an 'out of network provider') or to your HSA or FSA. Reimbursement is strictly between you and your insurance company.
I look forward to working with you and helping you on your journey to wellness and balance.
Available Products
Latisse
For amazing long eyelashes after just 4 to 6 weeks of use
5 ml container $155 (plus shipping as needed)
Traumica + Maxx:
Maximum pain relief cream, with CBD. Excellent for muscle and joint pain.
4 oz jar $38 (plus shipping as needed)
I can order high quality supplements for you as needed and have these shipped to you directly.
Testimonials
Kyle is always professional, caring, friendly and a fantastic listener. She makes me feel like I am her only patient.
I always enjoy my appointments…very accommodating and fact finding.
Outstanding. So supportive. Her knowledge of a variety of wellness areas is so beneficial to my health care. I would highly recommend her!
As always very good-answers all questions and updates necessary information. I have been a patient of Kyle's for twelve years and appreciate her honesty and concern.
At a very difficult time in mid-life after the removal of an endometrial tumor and a total hysterectomy, my hormones (or lack thereof) were going crazy. I was hot flashing so much and so bad that I thought my life would never be the same! But Kyle was bravely pioneering HRT back then, and she used advanced processes like saliva testing to check my levels and get what my body needed. And because she prescribed a hormonal patch along with a progesterone cream that both delivered the meds through the skin, I didn't have to worry about that stuff being processed in my liver (so much healthier), plus the doses could be easily adjusted as needed. Kyle lives and breathes this stuff and she has dedicated so much of her time to it, making her patients the lucky recipients of her quest to help women. Thank You Kyle!!!
Kyle McAvoy N.P.
2350 NW Savier St
Unit 400
Portland OR 97210